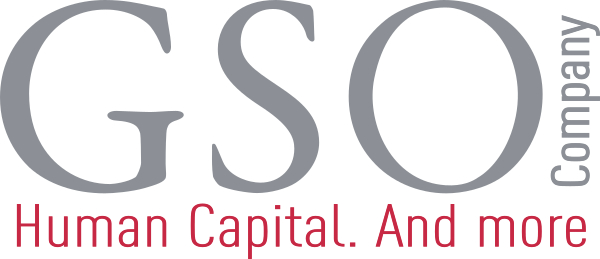 Italiano
E' con grande piacere che annuncio l'adesione di GSO Company a Parks.
GSO Company è una società italiana con vocazione internazionale, tra i fondatori del network GAPI – Global Alliance for Performance Improvement, leader nella consulenza sullo Human Capital. Fondata nel 1995, nei primi vent'anni di storia è stata partner di grandi aziende italiane e multinazionali su progetti di valorizzazione del talento e di cambiamento organizzativo. Attualmente è costituita da un team di oltre 90 persone, con tre sedi operative: Milano, Roma, Verona.
La missione di GSO Company è "Turning Potential into Real" e consiste nell'accompagnare persone e aziende nei percorsi di sviluppo e di trasformazione della Vision in Action, valorizzando l'asset più importante: il Capitale Umano. Con la consapevolezza che solo dalla ricchezza delle diversità possono innescarsi processi di innovazione, generativi di valore per l'impresa e tutti i suoi stakeholders.
Associandosi a Parks, GSO Company si unisce all'importante gruppo di aziende italiane e internazionali che hanno deciso di assumere un ruolo attivo nello sviluppo, anche in Italia, di una cultura che valorizzi e sostenga le differenze. GSO Company condivide con le altre aziende socie di Parks l'ambizione di creare ambienti di lavoro inclusivi per tutti i lavoratori e collaboratori, indipendentemente dal rispettivo orientamento sessuale o identità di genere. Questo, nella consapevolezza che tale approccio, oltre a rappresentare un valore significativo dal punto di vista etico, risponda anche ad esigenze strategiche volte ad ottenere risultati migliori sia sul piano organizzativo, che del business.
Il nostro più caloroso benvenuto a GSO Company.
Igor Šuran
Direttore Esecutivo
English
I am very pleased to announce that GSO Company has joined Parks.

GSO Company, an Italian company with international vocation, is one of the founders of the GAPI network – Global Alliance for Performance Improvement, a leader in Human Capital consultancy. Founded in 1995, in its twenty years of operation GSO has partnered with large Italian and multinational companies on projects aimed at enhancement of talent and organizational change. It currently has a team of over 90 people, with three offices: in Milan, Rome, Verona.
The mission of GSO Company is "Turning Potential into Real" and consists in accompanying people and companies in development and transformation of Vision in Action, highlighting the most important asset: Human Capital. This is done with the awareness that only the richness of diversities can trigger innovation processes, which generate value for the company and all its stakeholders.
By joining Parks, GSO Company adds its name to the important group of Italian and global employers that promote the culture of diversity and inclusion in Italy. GSO Company and all members of Parks work on the creation of inclusive workplaces for all their employees, also in relation to sexual orientation and gender identity. They share the understanding that such approach is not only significant from the ethical standpoint, but that it also represents a strategic investment in order to build a more successful organization and business.
A warm welcome to GSO Company.
Igor Šuran
Executive Director