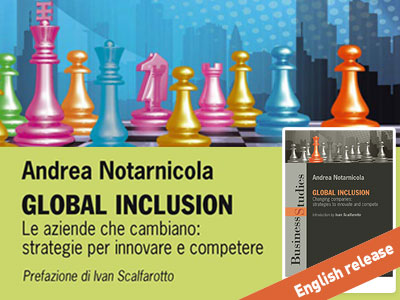 Strategies for innovating and competing
Inclusion and innovation: here's the new recipe for growth. A global orientation is bringing the best companies round to the idea that the principles in favor of inclusion are the new, fundamental, competitive levers. And it's the data that backs this vision up: markets in this day and age are kinder to open firms who are able to combine ethics and economic competitiveness.
In the book "Global Inclusion" we see illustrated the new strategies adopted by companies aiming to capitalize on raw talent and combat conformism. A special section is dedicated to the business partners in Parks who in Italy have decided to embrace this strategy promoting LGBT inclusion in an attempt to create a working environment both authentic and fertile for all concerned.
Il libro contiene le best practices di: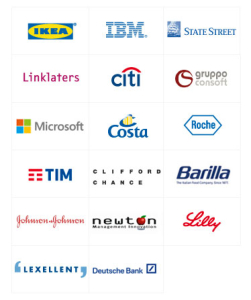 " The real challenge is to accept that those sitting at the head of firms and organizations won't always be male, white, heterosexual, forty year olds, christian, and able bodied: those who embody all of these characteristics are a tiny minority though often over represented in board rooms. This tends to induce us to focus on a number of parameters that are not merely numerical but also qualitative: so it's no longer enough to ask ourselves how many women (or blacks, or gays, or people with disability or whatever) have reached management level or sit on the Board of Directors, but we must consider what it takes, in the talent realm, to create favorable conditions that enable the development of all people (whatever their personal characteristics) and of a nationwide and entrepreneurial culture able to understand and metabolize the rapid changes in contemporary society."